Loose Trillion Shape Diamond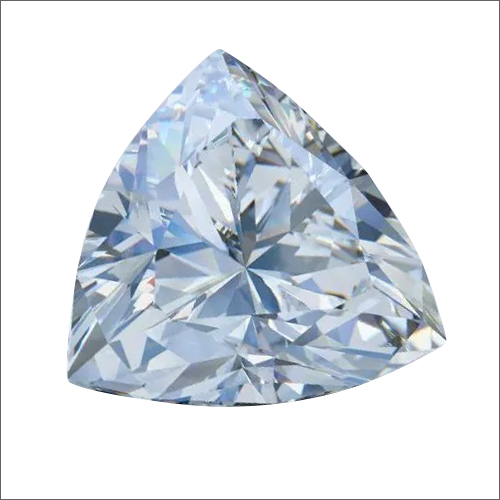 Loose Trillion Shape Diamond
Price And Quantity
Product Specifications
Product Description
A loose trillion shape diamond is a diamond cut in a triangular shape with three equal sides and three corners. It is a modified brilliant cut, meaning it has multiple facts to reflect light and maximize its brilliance. A loose diamond is a diamond that has been cut and polished but has not yet been set into jewelry. Trillion cut diamonds are a popular choice for engagement rings and other jewelry as they offer a unique and modern look. When purchasing a loose trillion shape diamond, consider the 4 Cs: carat weight, cut, color, and clarity, to ensure the diamond meets your desired specifications.
FAQs of Loose Trillion Shape Diamond:
Q: What is a trillion shape diamond?
A: A trillion shape diamond, also called a trilliant cut diamond, is a triangular-shaped diamond with rounded corners.
Q: How is a trillion shape diamond reduced?
A: A trillion-form diamond is cut with three aspects and three angles, typically with 31 or 50 aspects to maximize its brilliance.
Q: What are the benefits of a trillion shape diamonds?
A: Trillion form diamonds may be greater low priced than different shapes due to their precise shape, they have a cutting-edge and modern-day look and may seem large than different diamonds of equal carat weight.
Q: What are the hazards of a trillion shape diamond?
A: Trillion-form diamonds are difficult to set in traditional settings because of their sharp corners and require specialized settings. They can also be greater susceptible to chipping due to their corners being greater uncovered.
Trade Information
Cash Advance (CA)

1000 Per Month